About Bridgemark Insurance Headquarters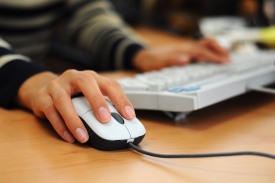 At Bridgemark Insurance, we take pride in being an independent insurance agency that offers a diverse range of insurance options to meet your specific needs. As independent agents, we prioritize your freedom to pick the best carrier that suits you. This is our biggest advantage, and we work tirelessly to ensure your satisfaction.
Our mission is to educate and serve the Minnesota, Nebraska, North Dakota, and South Dakota communities. As an independent agency, we have the freedom to empower our clients by providing the best insurance options on the market. Our comprehensive insurance assessment ensures that you find the perfect package tailored to your specific needs.
Our top priority is providing our clients with a positive and personalized experience. Our dedicated team is committed to delivering exceptional one-on-one service to every client, ensuring your insurance needs are met with the utmost care and attention.
We would love to hear from you! Whether you prefer giving us a call at 800-889-2951 or submitting an online quote form, our team is ready and eager to answer any insurance-related questions you may have. Don't hesitate to reach out!
Staff Members
Main Location (map)